The creators of Roxy the Rancor, a 1:1 scale replica of Jabba's pet from Return of the Jedi have built a new creation. Rick Bohler of Pizzazz Scenic Contractors. Inc, and Erik Hollander, recently built the Luggabeast from Star Wars: The Force Awakens.
When they began discussing creating another Star Wars creature they began looking at The Force Awakens. They narrowed their choices to three creatures: the Luggabeast, The Happabore, and the Rathtar.
Matt Paisley, part owner of the Luggabeast, told io9
"We felt the Luggabeast was significant since it was the first scene where Rey meets BB-8, and we know there are a lot of Rey cosplayers out there who would love the opportunity to recreate that scene!"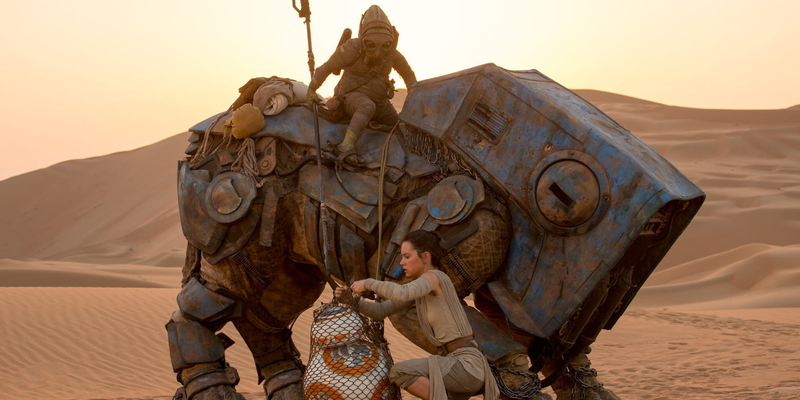 The team used stills from the film as well as some 'friends in high places' as well as the original dimensions of the prop to created the replica.
The replica was built using: "EPS sculpting foam, select woods, fiberglass, PVC, miscellaneous fabrics, steel, tons of found items—and lots of love, time and patience." The build which took 320 hours of sculpting and 160 hours in paint looks extremely similar to the prop used in the film . The replica is 8ft tall, 13 ft long, and 6ft wide but only weighs 450lbs.
Paisley stated:
"This Luggabeast is as film accurate as we could get with the help of those 'friends in high places.' There aren't a lot of good reference photos from toys or books, so that was key to getting things right. Pictures just don't do this justice due to the sheer size and phenomenal detail that Rick and Erik put into it."
Here are pictures taken during the build: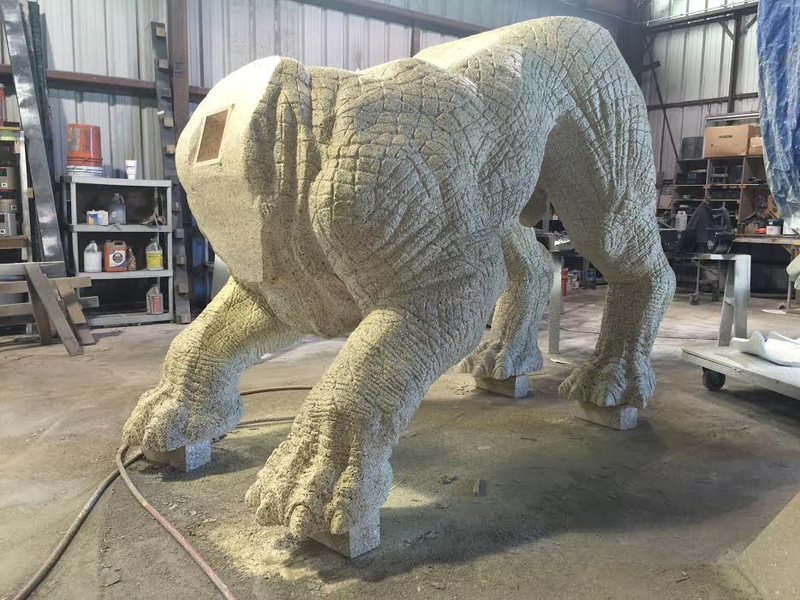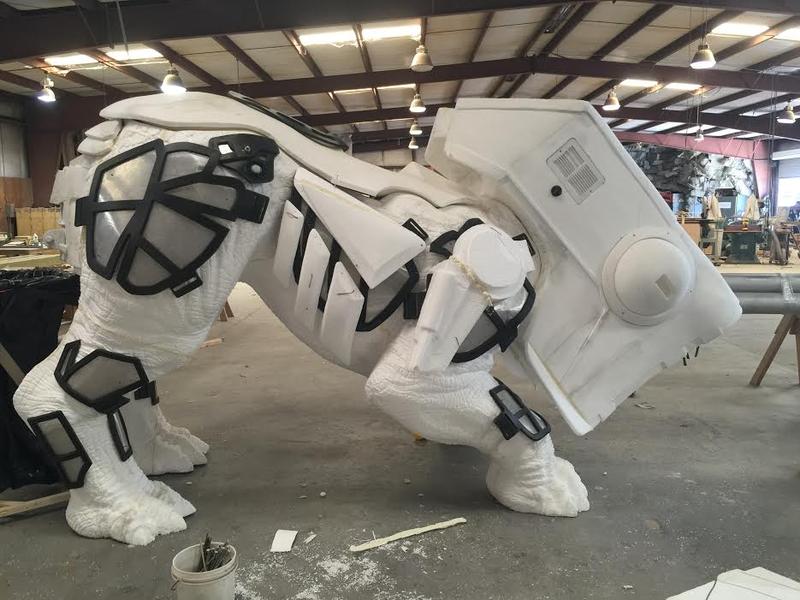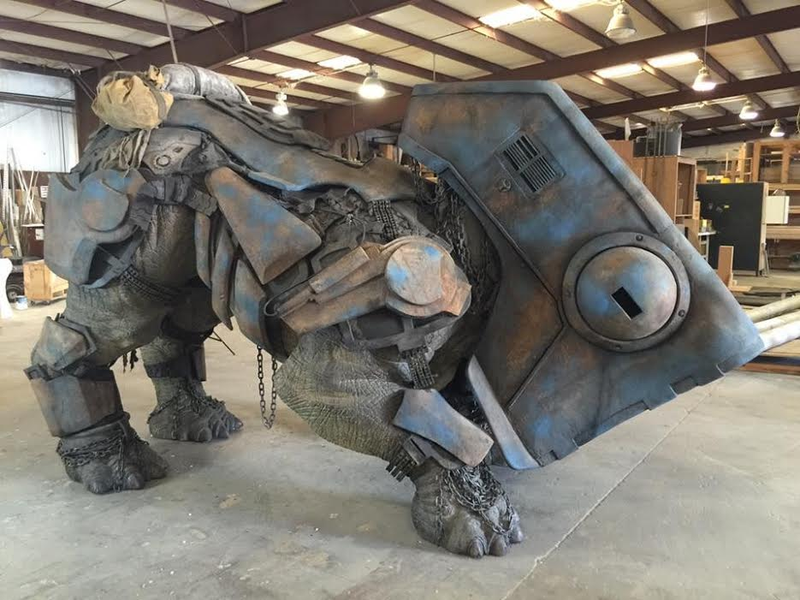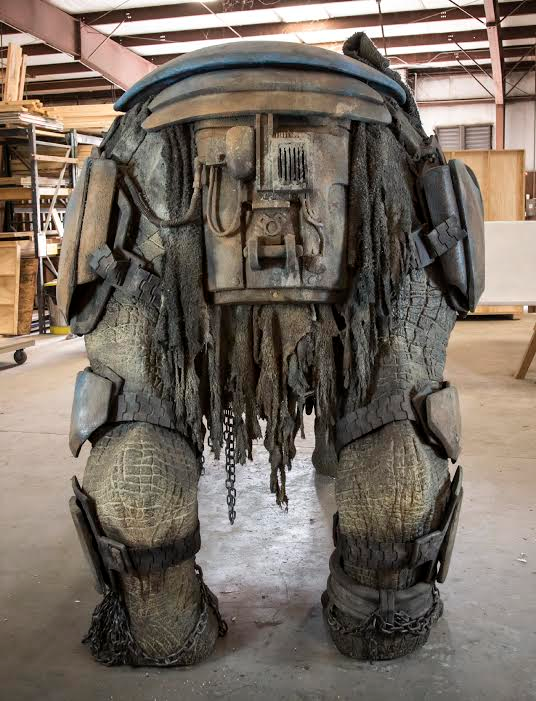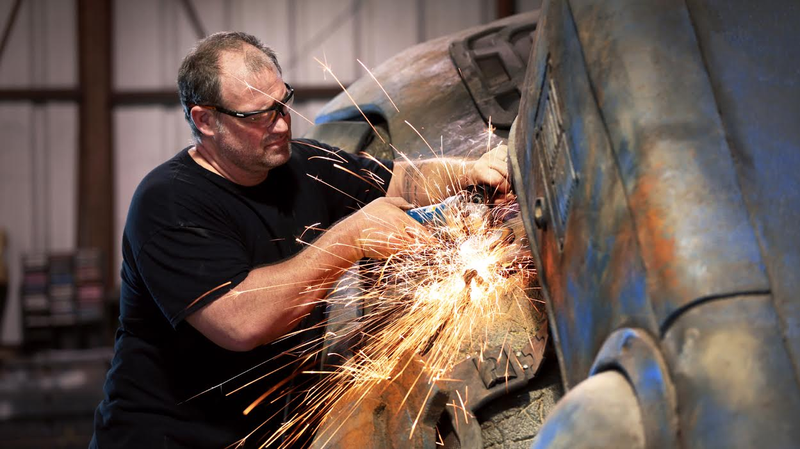 Paisley also noted
"We learned a lot from our first project, Roxy the Rancor, and we're excited to put that knowledge to use for the Luggabeast!"
The prop will be visible for the first time May 26th in Orlando Florida at Megacon. It will then be heading to the Dallas FanExpo in Texas in early June.
The Luggabeast still has no name, so the team is asking fans to help select a name by voting from now through Saturday, May 28th. The final name will be announced at Megacon on Sunday, May 29th at MegaCon.